Bits are one of the most prominent ways to monetize your livestream on Twitch. Using them allows your viewers to support you in exchange for Cheers, chat badges, and your eternal gratitude. But there are more things you can do with Bits to get the most out of them. And we'll show you how.
Requirements for enabling Bits on your Channel
Twitch Bits are only available to streamers with the Affiliate or Partner status. Ensure that you have one of these before you start with the setup described below. In one of our last blog posts, we also described the road to becoming an Affiliate on Twitch.
Setting up Sound Alerts for Bits
Alerts are among the most engaging ways to get the most out of your viewer's Bits. Using the Sound Alerts Twitch Extension, you can let your viewers play all kinds of alert sounds in your livestream and earn Bits along the way. You can complete the setup in less than 10 minutes. All you need is your broadcast software (OBS, Streamlabs Desktop, or Twitch Studio) and the Sound Alerts Dashboard.
We have assembled a comprehensive video guide for the setup, which you can find here. You can also find a written version in our blog.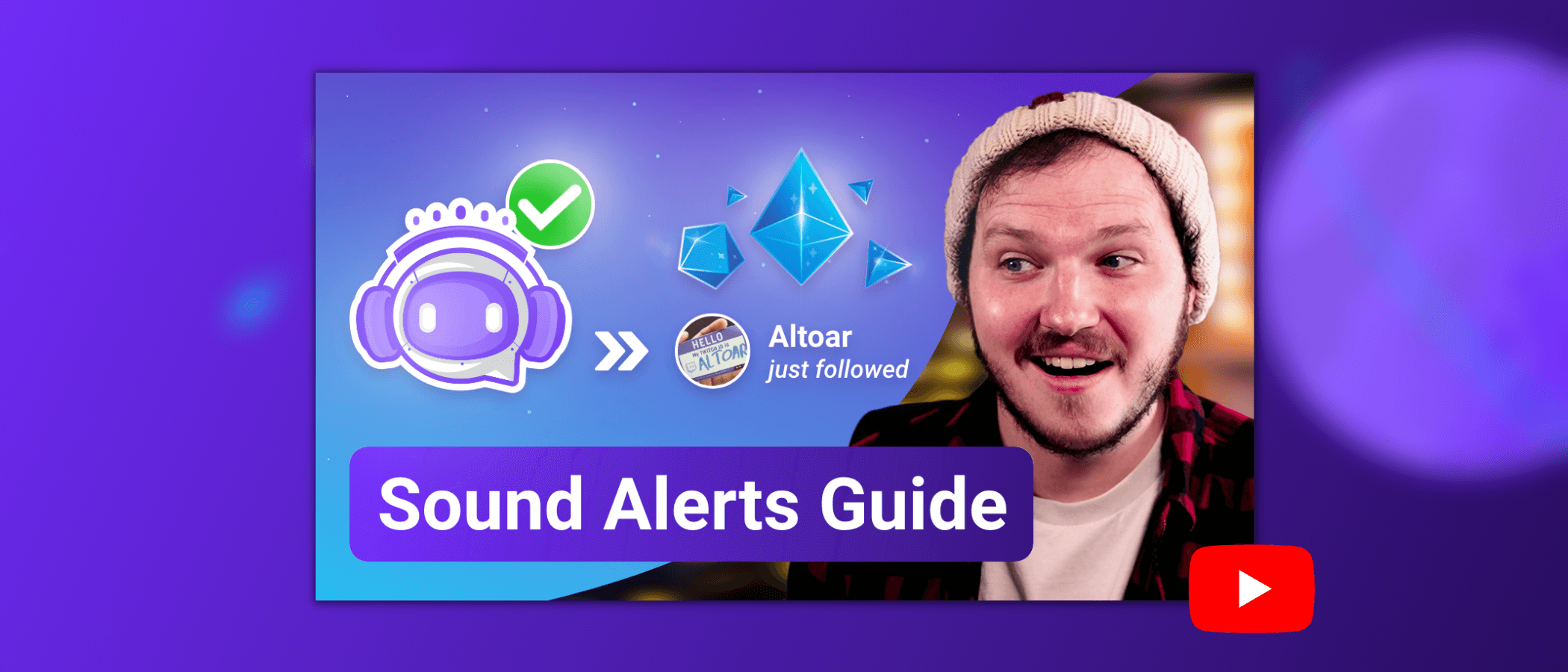 Which Bits Alerts does Sound Alerts offer?
The Sound Alerts Twitch Extension offers various alert types you can implement for free:
Alert sounds that allow your viewers to trigger sounds in your livestream in exchange for Bits
Text-to-Speech Alerts that your viewers can use to send you individual messages read out via a computer-generated voice
Video Share Alerts that let your viewers activate YouTube or Twitch Clips in your stream
How do I attach Alert Designs and Overlays to my Bits Alerts?
With the overlay editor, you can connect all your alert types with suitable visuals on your stream. Select finished designs from our template library or create your overlays with GIFs and other options to enhance the look of your Bits alerts.
Where do I find Sounds for my Bits Alerts?
The Sound Alerts Library contains over 450K sounds you can use, and you can also upload your own sounds to attach them to alerts. Ensure to check it out here.
Don't have any sound files? The sound editor can directly convert Twitch and YouTube clips into sounds for your alerts.
Enhance your Bits Alerts on Twitch
We hope you enjoyed our guide for Bits Alerts on Twitch. Keep an eye on our socials and this blog to stay up to date. You can request new features in our Idea Board and join our Discord server to become a part of our content creator community. Thank you for using Sound Alerts, and happy streaming!