The Sound Alerts experience should be accessible for everyone, so we want to enable content creators with additional ways of adjusting Sound Alerts in their preferred mode. Moderators and other supporters are a significant part of livestreaming culture and help our favorite streamers with their day-to-day tasks. Based on this fact and many requests from our community, we implemented manager access for the Sound Alerts dashboard.
Starting today, you can add managers to your dashboard. The managers will be able to customize your alerts, select sounds, and design your Sound Alerts overlays. Simply add them through the new Managers section located in your Settings tab on the left of the Sound Alerts dashboard.
You can organize your managers in different categories: Editors will be able to help you with the setup of your alerts and overlays, while admins will also be able to see your statistics. Be aware managers can edit parts of your Twitch channel and have access to sensitive information.
Managers will also be able to switch between channels in the account settings and utilize the new feature for multiple channels.
All of your accessible channels will be listed in the overview of your account settings for additional clearness. You can find that section with a click on your profile picture on the top right of the Sound Alerts dashboard.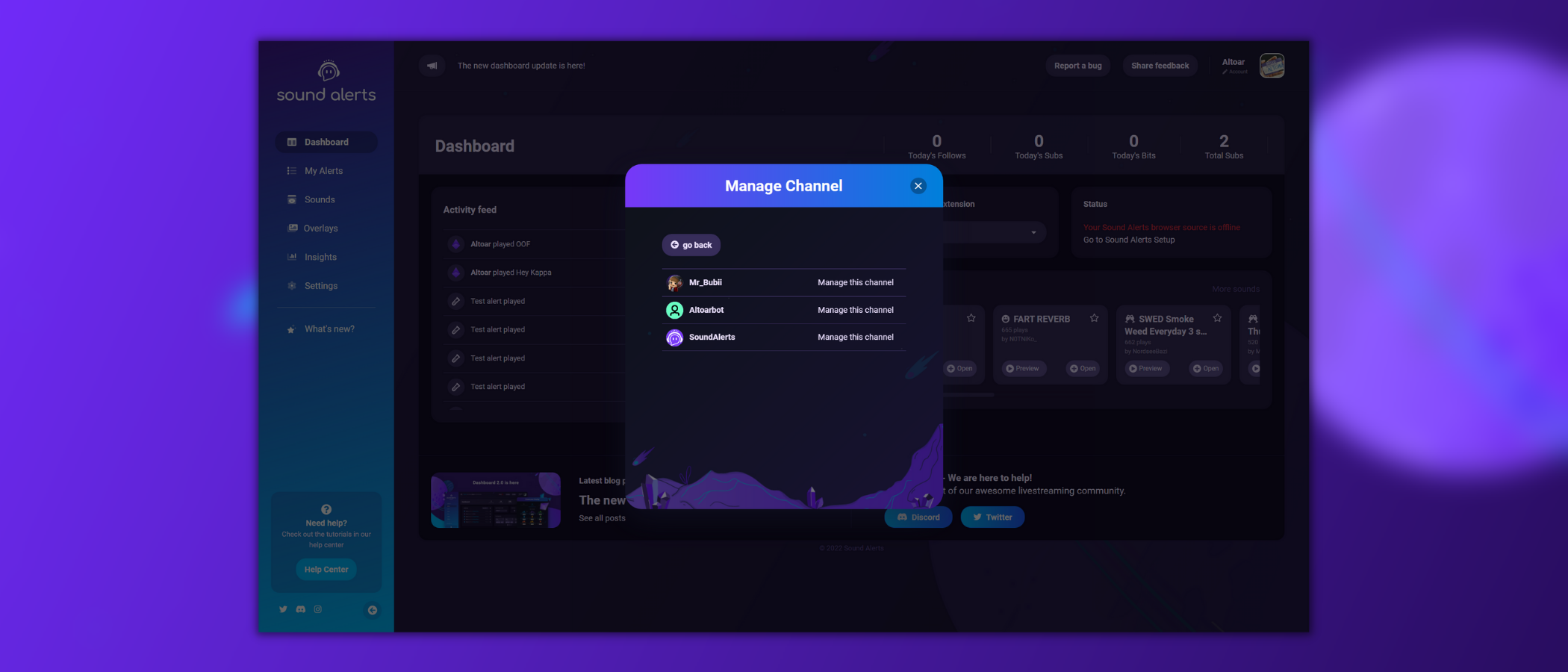 We hope that this feature enables you to further improve your Sounds Alerts experience and collaborate with your team.
You can request new features in our ideas board and join our Discord server to become a part of our content creator community.
Thank you for using our Sound Alerts - we will keep you posted about new features and updates on the Sound Alerts socials and this blog. Until then - happy streaming!