Experience Sound Alerts in a new way with our latest feature: The Sound Alerts Scene Editor. It allows you to add useful widgets with various functionalities to your livestream—completely available within your Sound Alerts setup. To participate in the beta, you simply have to click on the following graphic, and the Scene Editor opt-in panel will appear in the "Overlays" section of your Sound Alerts Dashboard. Moreover, this blog post will highlight the essential features of the newest addition to the Sound Alerts ecosystem.
Accessing the Scene Editor Beta
Key Features of the Scene Editor Beta
With our Scene Editor, you will be able to create widgets from a variety of different categories—in the beta, these include:
Goal widgets for followers and subscribers
Live widgets such as an activity feed or leaderboards for the Twitch Extension or Sound Alerts with Channel Points, a chatbox, the emote wall, and our alert box
Label widgets to display dynamic showcases of recent Subs, Raids, Cheers, or Followers and showcase top viewers in various categories per streaming session (as requested by our community)
Text widgets to display individual messages in your livestream
These can be adapted and positioned within the editor in the Sound Alerts Dashboard. Drag and drop them as you like and save your scenes to create multiple versions for all of your streaming needs.
The Scene Editor Interface
The interface of our Scene editor enables you to individualize and structure your scene efficiently: Add new widgets with a few clicks and customize them to your liking. These settings will allow you to
adapt the position of widgets via drag and drop
change the font/text size, type, color, alignment, and style
adjust the opacity of widgets
select custom goal values with adaptable visuals and text elements for followers and subs
include an activity feed that only shows the events you prefer
and much more. We'll extend the list of available widgets in the future and will listen to your feedback on our public idea board.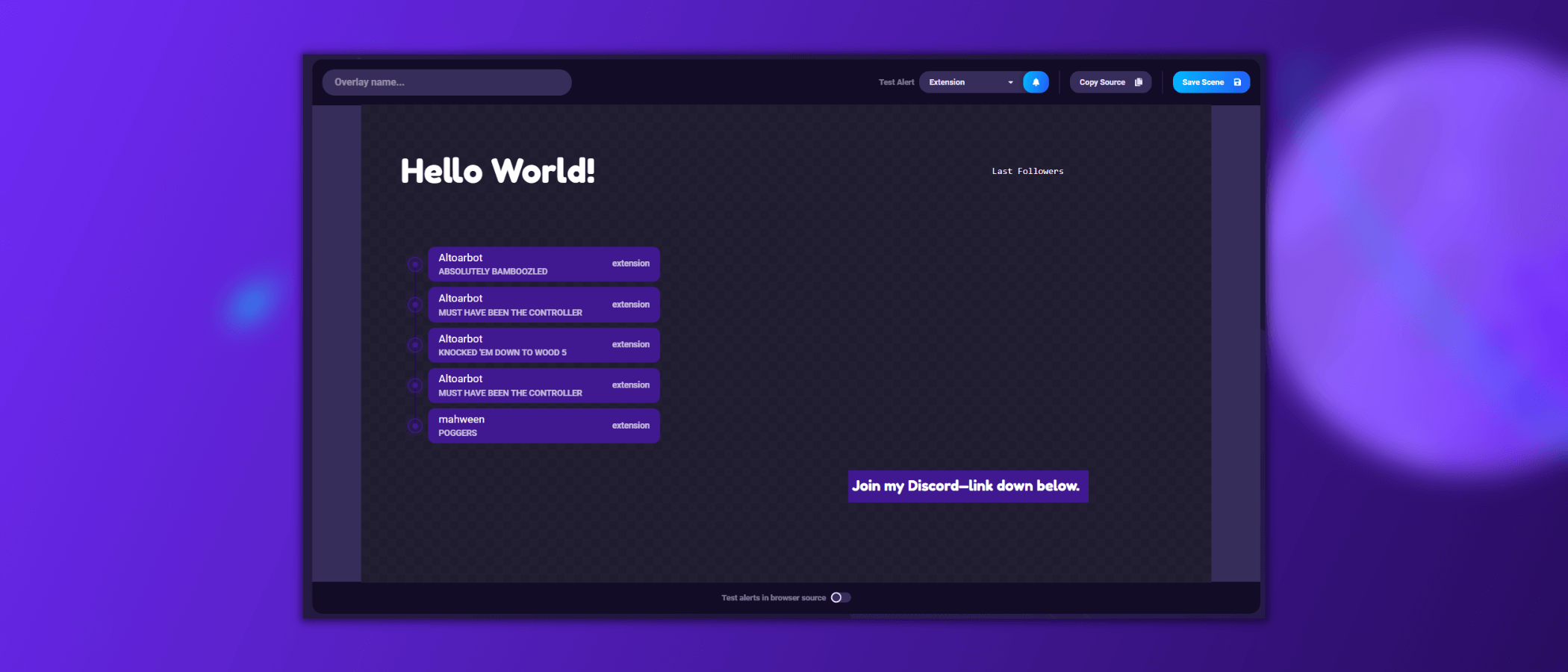 Additional Features
The Scene Editor is much more than a simple compilation of valuable widgets: We tried to include various quality-of-life extras that will make creating a scene much easier:
Emulate test alerts to receive a real feeling for the final look without the need to go live—these can also be activated for your browser source so that you can test them within your broadcast software like OBS, Streamlabs Desktop, or Twitch Studio
Save multiple scenes and change them for various purposes or segments within your livestream
Copy the browser source link right from the Scene Editor to enable seamless edits
The Future of the Scene Editor
This is only the beginning of our plans for the Scene Editor: You can expect the full-fledged release later. Until then, we will add more widget types (Sub Marathon Timer, anyone?) and other QoL changes.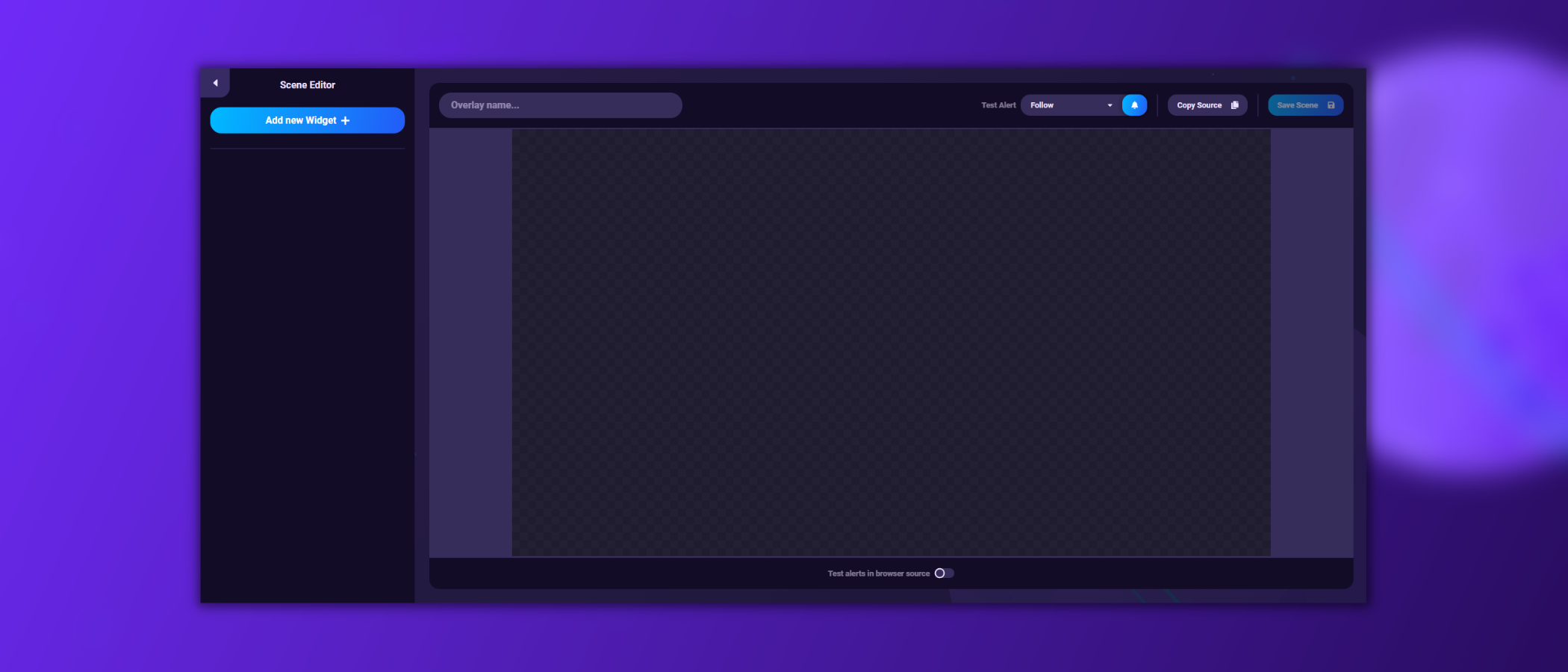 You can request new features in our idea board and join our Discord server to become a part of our content creator community.
Thank you for using our Sound Alerts—we will keep you posted about new features and updates on the Sound Alerts socials and this blog. Until then—happy streaming!