Sound Alerts is your must-have accessory when you're a streamer on Twitch that wants to level up the engagement with your viewers. You'll get another way of interaction besides chat messages where viewers get a chance to be part of your stream while playing sounds to enhance or celebrate a special moment on stream.
With a huge library of more than 500.000 sounds, you as a streamer have the opportunity to choose the perfect matching sounds for your stream - and if not you can just upload it!
You have access to 30 sound buttons that can be played by your viewers through Bits and five extra sound buttons for Channel Points. This is a great combination for those viewers who want to test playing some Sound Alerts and those who want more.
Increase your income on Twitch with Sound Alerts! Adding the extension to your panels likely encourages viewers to spend Bits on your stream.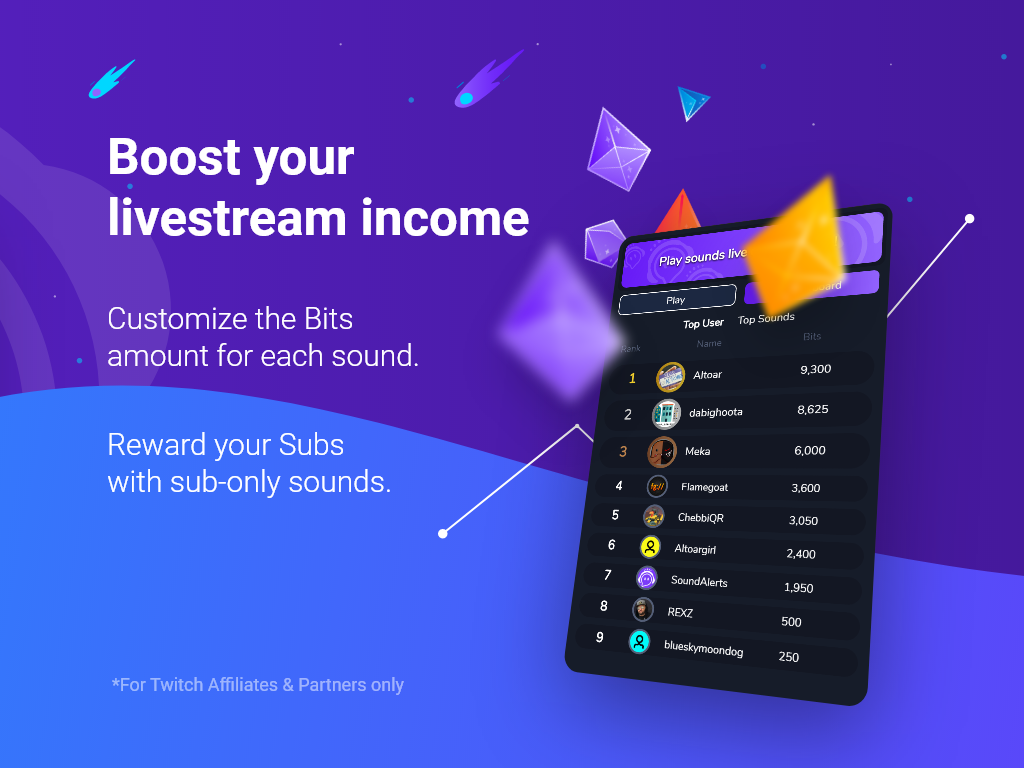 With more than 2 million installs of Sound Alerts, it is very well known and appreciated on Twitch. More and more streamers are using Sound Alerts and their viewers love to play the sounds on different streams. It is a pleasure for us to accompany streamers on their way growing on Twitch!