Starting off the streaming adventure can be confusing and challenging: Aspiring content creators need to understand a lot of tools, technical terms, and the livestreaming lingo.
This comprehensive overview will tell you all you need to know about alerts and alert sounds — one of the essentials of every engaging stream. With alerts, you can present all kinds of notifications to your viewers. This portion of your livestream will help you track all the engagements, like new follows, subscriptions, or other events. It will also allow you to enable different forms of interactivity. These include certain sounds your viewers can activate, Text-to-speech messages, or GIFs/video alerts.
And now, let us show you some of the best ways to set up alerts and choose suitable sounds.
How to set up Sound Alerts
Our tool Sound Alerts is an all-in-one solution for all streaming alerts you can set up in under 10 minutes without any technical knowledge. You can use it for your stream's typical Follow, Raid, Sub, and Channel Points notifications. It also offers a soundboard Twitch Extension to let your viewers activate alerts instantly for Bits or without additional cost. If you have successfully activated Sound Alerts for your stream, skip this segment and enjoy our tips for alerts below.
New users can use our video guide or the written tutorial in our blog to get started immediately.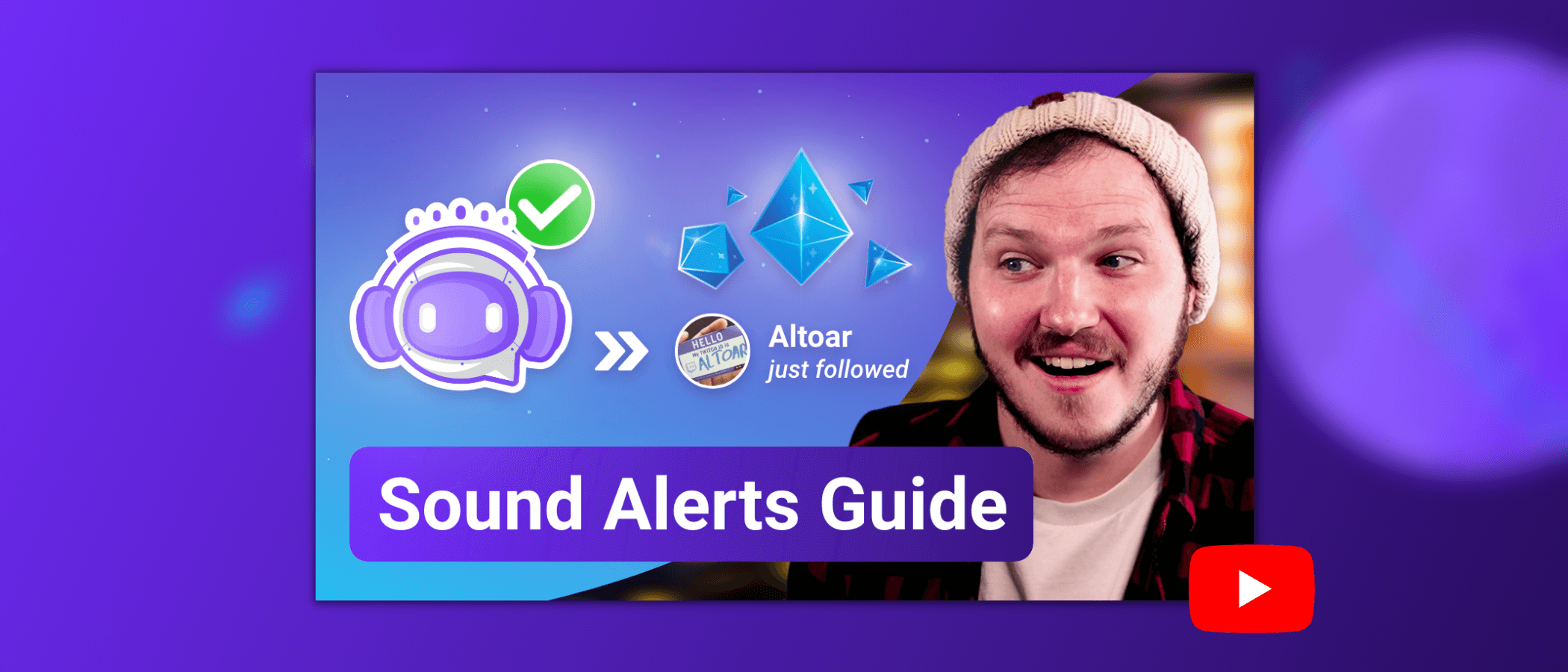 Which Alert Categories are included in Sound Alerts?
Using the Sound Alerts Dashboard, you can activate alerts for the following categories:
Subscription Alerts (Sub Alerts)

Subscription Gifts Alerts (Sub Gift Alerts)

Raid Alerts

Hype Train Alerts

Follow Alerts

Cheering Alerts

Bits Alerts

Channel Points Alerts
You can configure and choose all these categories through the "My Alerts" section of your Dashboard.
The best Alert Sounds
New streamers should offer diverse sounds and alerts to enable all sorts of moments in their livestream. These sounds should include funny, spooky, and epic ones. You should also ensure to add some of your community insiders. We recommend this selection for starters:
You can find over 450K sounds in our sound library directly connected to the alerts you set up.
The best funny Alert Sounds for Streamers
Funny alert sounds are essential to an engaging stream as they help you to enable some great laughs with your viewership. These are some of the funny alert sounds we recommend:
The best spooky Alert Sounds for Streamers
Creepy alert sounds dramatically increase the amount of tension in your livestream. Your viewers can also use them to scare you at the right moments. Use these spooky alert sounds at your own risk:
Knocking

(you will think someone will enter your room)

Screamer

(it does what it says)

RUN

(creates spooky but funny moments)
The best epic Alert Sounds for Streamers
Epic alert sounds amplify your successes with ease. Your community can use them to honor your in-game highlights or other achievements. These are the best ones to get started.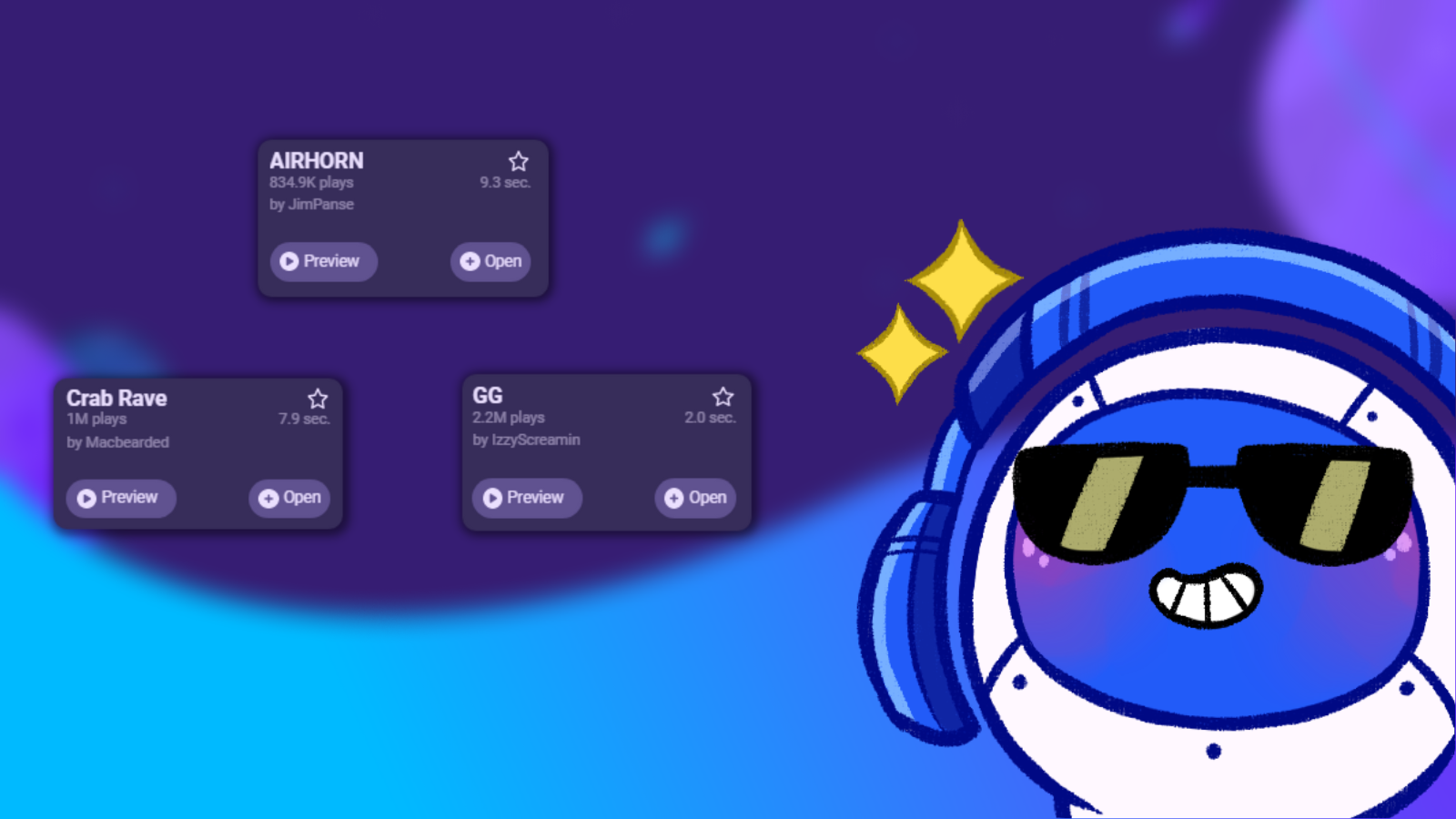 Our Sound Library
If you did not find any sounds in this guide, browse our massive sound library. You can sort the sounds by category, search for individual ones, or upload your own sound effects.
Closing Thoughts
It is crucial to find alerts and sounds that suit your streaming style — take some time to look through all the possibilities that Sound Alerts offers. You can request new features for the tool in our idea board and join our Discord server to become a part of our content creator community.
Thank you for using Sound Alerts—we will keep you posted about new features, and updates on the Sound Alerts socials and this blog. Until then—happy streaming!