Did you ever want to add some additional spice and viewer engagement to your Sound Alerts Twitch Extension? Did you ever dream of a more direct way to communicate with your livestream community? Did you ever want an "@@@@@" spam message directly in your ears? Say no more.
It is finally time to release one of our most anticipated features of this year: As revealed in our anniversary update in April, we are thrilled to announce the launch of Text-to-speech alerts in the Sound Alerts Twitch Extension. With TTS alerts, streamers can empower their viewers with a new way of engagement, allowing them to send individual messages read out directly in the livestream.
You can activate TTS alerts through the "My Alerts" tab of your Sound Alerts Dashboard: The setting is located in the "Extension" section and will appear under your existing sound buttons.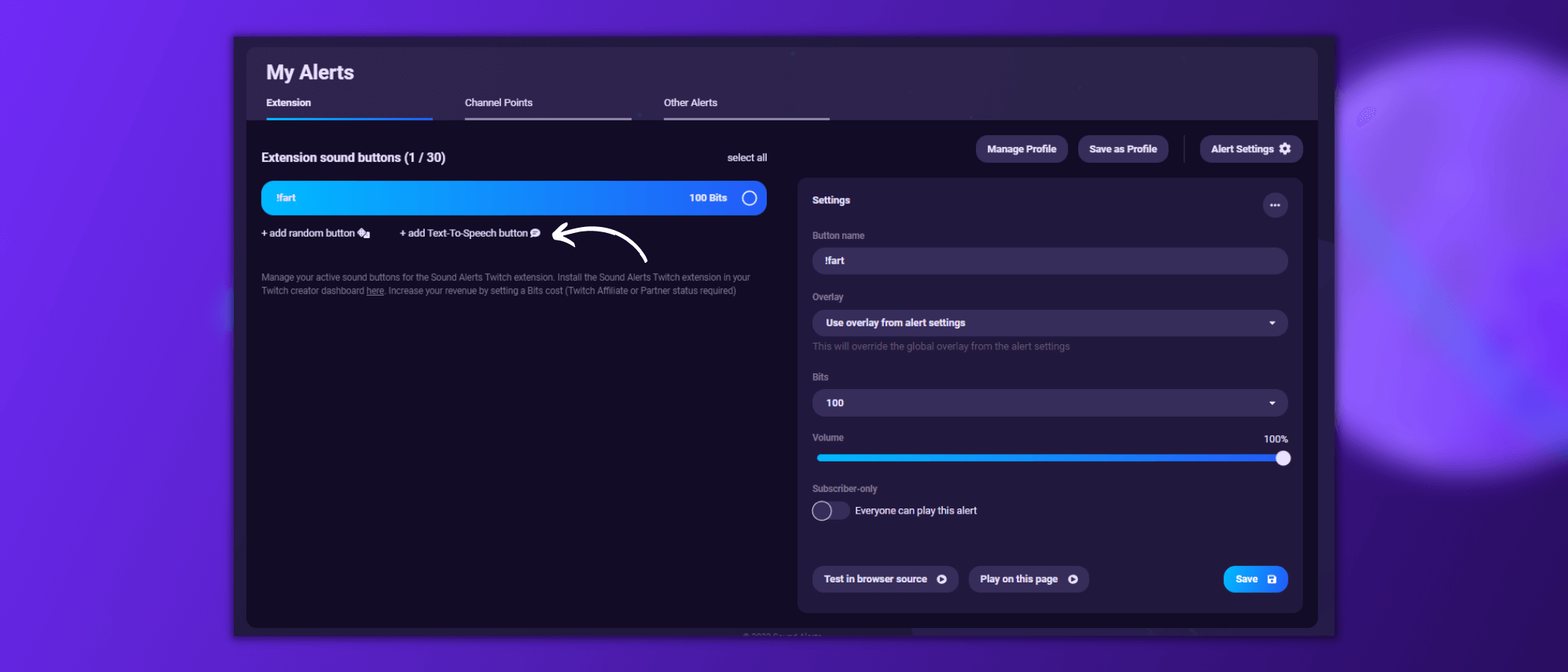 In the dashboard, you can customize various aspects of the TTS alert, including the language, the voice, the number of Bits needed to activate, and numerous other elements. Simply save the alert with the button on the bottom right, and you are ready. Currently, the following languages are available:
English
German
Spanish
Italian
French
Russian
Portuguese
Japanese
Korean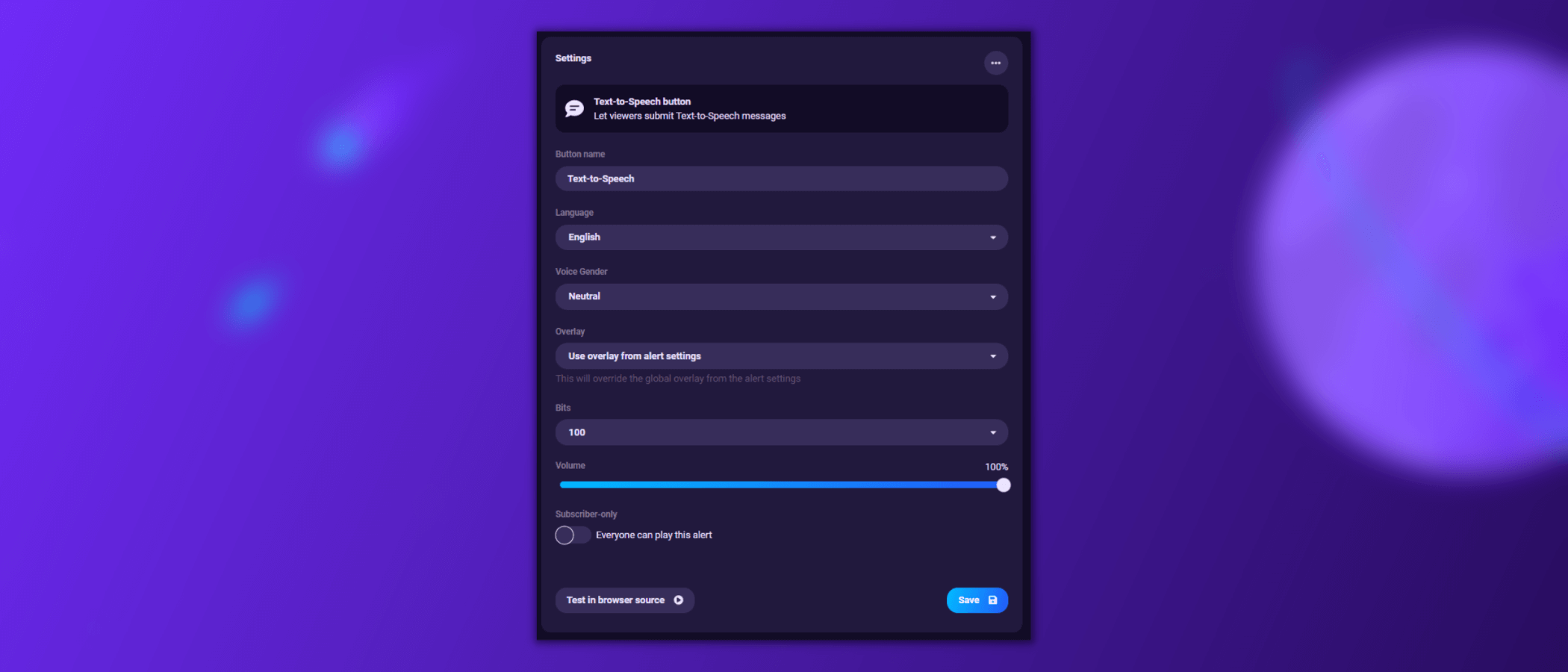 To moderate your TTS alerts, you can also turn on manual approval for them in the "Settings" tab of the Sound Alerts dashboard. The approval is placed in the activity feed. The approval feature can also be used by your Sound Alerts Managers. Additionally, there is a built-in profanity filter for all the messages your viewers type into the TTS alerts.
In these settings, you will also be able to add custom terms to a list of banned words. The words included there will not be played out by our TTS alerts.
After the setup, your viewers can use the TTS alerts directly through your Sound Alerts Twitch Extension on desktop and mobile devices. It only requires them to type in a suitable message in the corresponding text box and own the needed amount of Bits you selected. We also prepared a dedicated setup article in our Sound Alerts Help Center.
We hope you enjoy this Sound Alerts Twitch Extension update: Our team is currently working on additional ways to earn more Sound Alerts Channel Points slots for your livestream, which we will reveal soon.
You can request new features in our idea board and join our Discord server to become a part of our content creator community.
Thank you for using our Sound Alerts—we will keep you posted about new features and updates on the Sound Alerts socials and this blog. Until then—happy streaming!